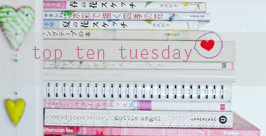 Top Ten Tuesday is hosted by The Broke and the Bookish. I love staring at my books, pretty covers only enhances that experience. There are certain elements in book covers I love; illustrations, beautiful typography and there are those I hate; close up of face, white washed covers, random girl in pretty dress that has nothing to do with the book. There are so many covers where I'd love a redesign but I narrowed it down to the six I always come across that bother me. Since I can't resist a bit of eye candy I also included six covers in which I prefer other designs/editions.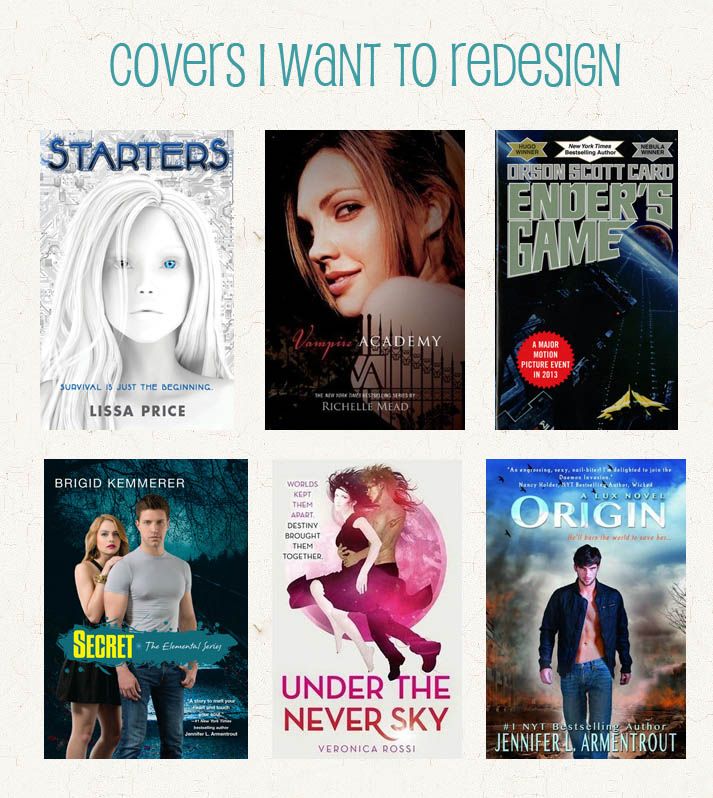 1. Starters by Lissa Price: I don't particularly like faces on my covers much less when it's so startlingly white and eerie.
2. Vampire Academy by Richelle Mead: SO CHEESY LOOKING, I would much prefer an illustrated cover or something symbolic. Not some damn face.
3. Ender's Game by Orson Scott Card : I'd just prefer something more modern and sleek.
4. Secret by Brigid Kemmerer : While I don't have much love for the covers in this series I would prefer if Nick and maybe his lovah was on it. What's with the too tight, plastered on jersey? Man Boobs.
5. Under the Never Sky by Veronica Rossi : I've always disliked the paperback version, while I do like the background, the poses look so stiff and the shading makes them look plastic. It also feels like its going to turn into hentai at some point.
6. Orgin by Jennifer L. Armentrout : This cover makes me feel so embarrassed to read this in public, not only is it corny, it is so badly photoshopped. It just doesn't do the series justice.
7. Lolita by Vladimir Nabokov : I'm in love with the Penguin Essentials cover, I love the font, the illustrations and the symbolism.
8. 1984 by George Orwell : The entire cover, front to back, is beautiful. Gorgeous, bold typography.
9. Shades of Grey by Jasper Fforde : I'll admit, all the covers are cool but this edition is so interesting and I love the minimal streams of colour.
10. Unspoken by Sarah Rees Brennan : I don't know why they did a redesign and chose a random girl on the cover. The illustrated one was far more magical and pretty.
11. Mistborn: The Final Empire by Brandon Sanderson : The artwork of the hardcovers are so gorgeous, the colours and detail always leave me pining for these editions.
12. The Diviners by Libba Bray : The original cover was so iconic and memorable and now its not. It's just bland and meh.