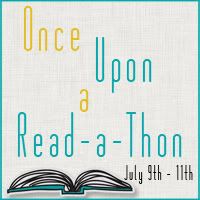 On day 3 I finished Born Wicked by Jessica Spotswood and while I was tempted to start Clockwork Angel I didn't think I could handle another young adult book. If I don't have diversity in the books I read I tend to get irritated if I'm constantly reading the same genre. Since I'll be getting Clockwork Prince in a month or so I figured I'd read it then. Plus I got a beautiful leather bound copy of The Hitchhiker's Guide to the Galaxy by Douglas Adams so I'm really excited to start that. Now for my wrap up, I finished:
I read two books, The Maze Runner which I gave four stars and Born Wicked with 3 stars bringing my total page count for this read-a-thon to be 704 pages.
I didn't blog hop or interact as much as I wanted to, my timing was just really bad, lots of things got in the way of my reading. Hopefully I can do better in the future.