22 on 22 Read-a-Thon Updates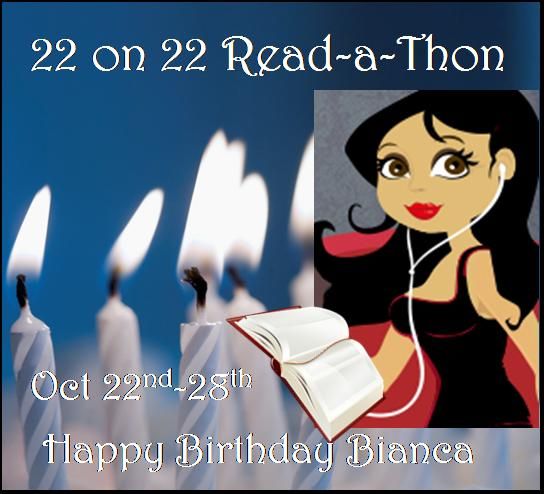 A happy birthday to Bianca, in honour of her birthday Pages of Forbidden Love is hosting a read-a-thon. I love participating in read-a-thons so I though I'd give this a try. While I usually set goals for myself, since school started I have less time to read so I'll just be taking it easy for this read-a-thon.
Updates
Monday 22nd October
Book Started: Lies by Michael Grant
Pages Read: 300
Tuesday 23rd October
Book Finished: Lies by Michael Grant
Pages Read: 164
Books Started: Going Too Far by Jennifer Echols and Love At Last Sight by Jordan Lynde
Wednesday 24th October
Books Started: Catching Fire by Suzanne Collins
Pages Read: 100
Comment: Why do I keep starting new books and not finishing what I started reading?!
Thursday and Friday
Books Started: None
Pages Read: 0
Comment: I was so busy with school and projects that I couldn't read even though I really wanted to. I tried but I was extremely tired and my eyes couldn't focus on the words so I put down any books I was reading.
Saturday 28th October
Book Finished: Catching Fire by Suzanne Collins
Pages Read: 291
Comments: OMG this book was amazing, of all the books I've read this year, this trilogy has the most convincing world building and I am in love with the characters.
Finish Line
So it's the end of the read-a-thon, even with all the work I had for school I'm happy I was able to read two books, both of which I enjoyed immensely. I also started two other books but I wasn't in the mood for contemporary books. I read a total of 855 pages and I participated in some challenges. Not bad.
Challenges
Mini Challenge:
1. What book did you start reading for this read-a-thon?
Lies by Michael Grant
2. What is one of your favorite books to re-read?
The Fault in Our Stars by John Green
3. Do you have a strategy for read-a-thons to maximize your time?
Not really. I find a quiet place, ignore the insistent thought that I should be doing school work and read away. Not very good is it?
4. Do you snack while reading?
Nope. I usually take a break for a snack but I rarely eat while I read.
Today's challenge is all about showing off the top book you are waiting on!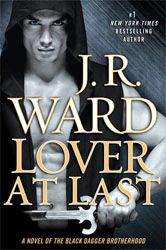 Summary:
Qhuinn, son of no one, is used to being on his own. Disavowed from his bloodline, shunned by the aristocracy, he has finally found an identity as one of the most brutal fighters in the war against the Lessening Society. But his life is not complete. Even as the prospect of having a family of his own seems to be within reach, he is empty on the inside, his heart given to another….
Blay, after years of unrequited love, has moved on from his feelings for Qhuinn. And it's about time: The male has found his perfect match in a Chosen female, and they are going to have a young—just as Qhuinn has always wanted for himself. It's hard to see the new couple together, but building your life around a pipe dream is just a heartbreak waiting to happen. As he's learned firsthand.
Fate seems to have taken these vampire soldiers in different directions… but as the battle over the race's throne intensifies, and new players on the scene in Caldwell create mortal danger for the Brotherhood, Qhuinn finally learns the true definition of courage, and two hearts who are meant to be together… finally become one
My Reason
I am not a huge fan of the entire Black Dagger Brotherhood Series but I obsess over Qhuinn and Blay. The extent of my obsession is that every few months I'd search Qhuinn's name throughout all the books he appears in just so I can get my fix of this duo and when that isn't enough I search for information by J.R Ward, teasers, quotes, interviews. Then I read fanfiction when I'm desperate. I've been saying it for months, I cannot wait until March 2013. Right now this book is the greatest thing I am looking forward to next year, it's that important. Fans know how long we've been waiting for this moment, I'm counting down the days. It'll be the most epic M/M story I have ever read.
Mini Challenge
Share some of your favorite books where music either played a big part or the book just had a playlist.
Response:
I honestly have not read many contemporary books, it's only recently I fell in love with the genre but I still read very few books involving music. These two books are my favourite and the only ones I could think of: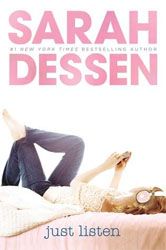 Survey
1. What was your favorite part of this read-a-thon?
Reading! I was in a bit of a slump so it was such a great feeling to pick up a book and really enjoy it.
2. Did you enjoy the mini challenges?
Yes I loved them!
3. What was your least favorite part of this read-a-thon?
Not having the free time to read as much as I want.
4. Anything I should do differently if I were to host another read-a-thon?
Nope, it was a great read-a-thon and I had a lot of fun. Thank you.