After years of participating in reading challenges I finally actually managed to complete two last year, with full reviews and active participation. I've realized three things:
1. I suck at keeping up with reviewing. It's hard work. I'll post shorter, concise reviews on goodreads, I feel more satisfied that way.
2. Less challenges are more manageable. Limit myself to challenges with more specificity/tighter goals.
3. 50 book challenge throws me off my game, it influences me to read shorter books to complete this numerical goal so by setting that number to 35 I've found that I actually read more.
Anyhow moving on from my learning lessons here are the challenges I'm taking part it:
Full House Reading Challenge Card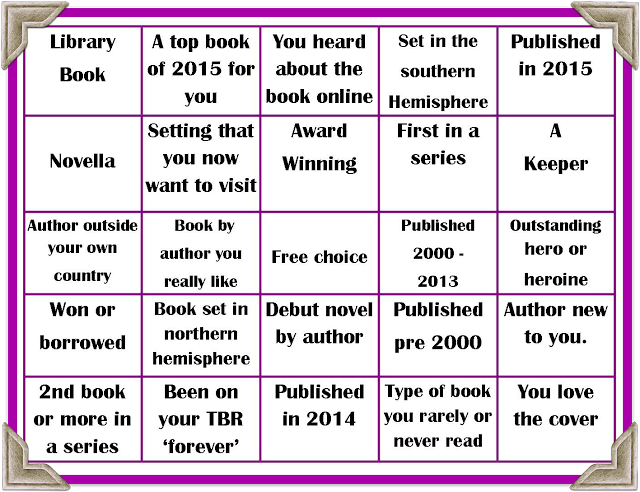 The Full House Reading Challenge is hosted by Book Date. I tried so very hard to actually complete this challenge last year and was pretty proud of myself when I did. So I'm definitely taking part again this year!
Completed Books:
LGBT Challenge
The LGBT Challenge 2015 is hosted by Cayce at Niji Feels. This year the challenge was expanded to include LGBT books from all genres; YA, adult, yaoi, etc. so I'm really excited to explore more books. The level I'm choosing is GENRE HOPPER where I read 3-10 LGBT books from any genre. I know I'll probably read tons of yaoi but I've always had a problem keeping up with reviewing. We'll see how it goes. Not going to make a TBR pile but I'll update here with my list of read books.
Completed Books
1. The Song of Achilles Madeline Miller
2. As Meat Loves Salt by Maria McCann
Series Ender Reading Challenge
This reading challenge is hosted by Somewhere Only We Know & Words Fueled by Love. For the past two years I've participated in Fiktshun's reading challenge. I don't think she's doing it this year so I'll be trying this one since I have quite a few series to read. I'll be attempting Level 2, that is, 5 to 10 series enders. Here's my list:
1. If I Stay by Gayle Forman
2. Eon by Allison Goodman
3. The Chaos Walking trilogy by Patrick Ness
4. The Girl of Fire and Thorns by Rae Carson
5. The Unearthly trilogy by Cynthia Hand
6. Bloodlines by Richelle Mead
7. The Hunger Games by Suzanne Collins
8. Legend by Marie Lu